Try wines of National Collection of slovak wines – WINE TASTING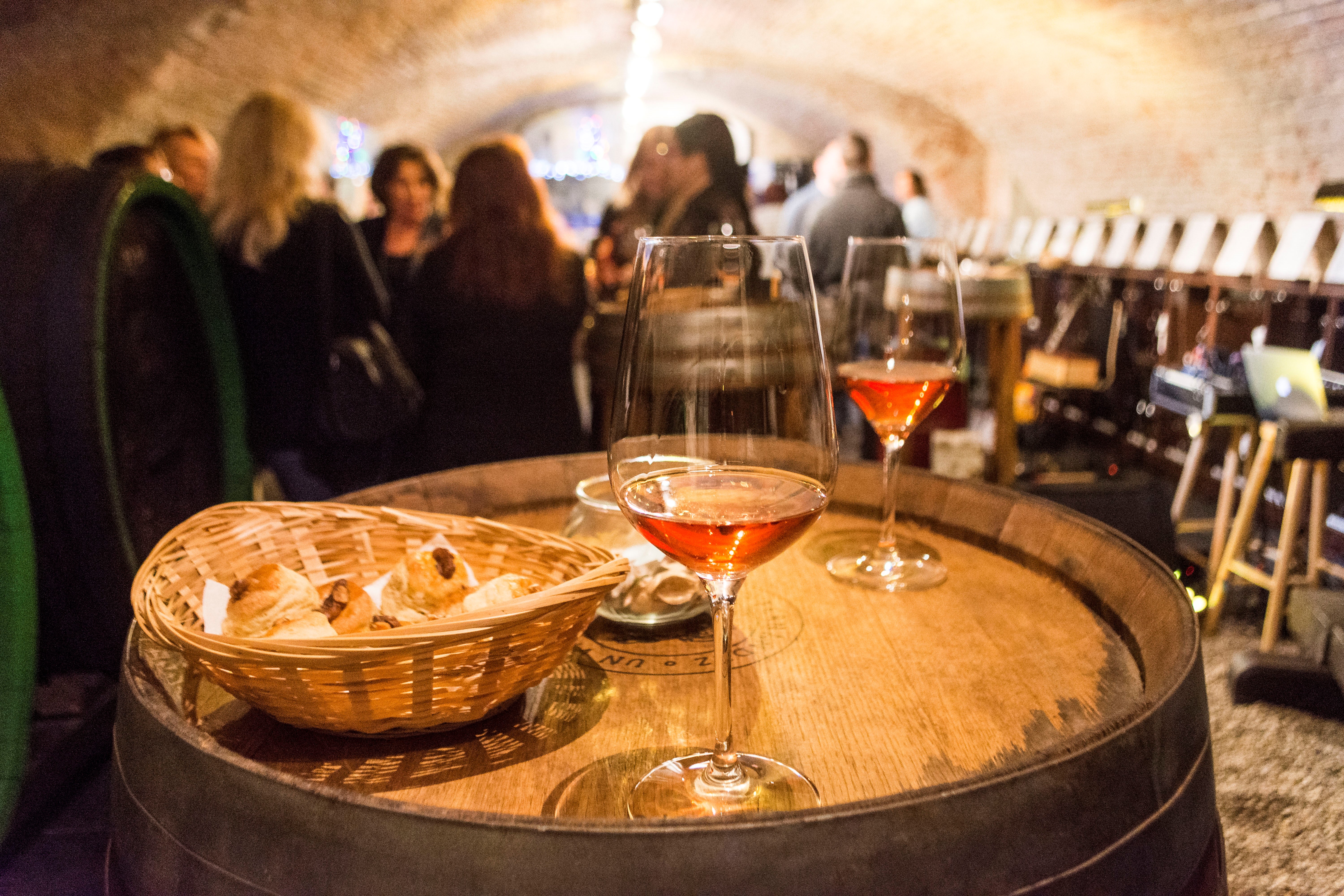 Try wines from Slovak national collection of wines – the most complete collection of slovakian wines in one place.
WINE tasting programs
Would you like to enjoy slovakian wines? You can choose either guided wine tasting by a professional sommelier – you will fined out details about slovakian wine growing and wine tasting, precious details or interesting facts. Or you can taste 72 samples of wines in 100 minutes in a free wine tasting sesion – it is our the most favourite wine tasting program 🙂
Wine tasting available in english language. In german language on request.
Book your wine tasting
Wine tasting of 2 wine samples (5 euros) (guided wine tasting)
2. Wine tasting of 4 wine samples (9 euros) (guided wine tasting)
3. Wine tasting of 8 wine samples (16 euros) (guided wine tasting)                                                                      4. Wine tasting for wine lover (20 euros) (guided wine tasting)
5. Wine tasting of  72 wine samples in 100 minutes (25 euros) – not guided by sommelier, you are pouring 72 wines by yourself. Ideal as a teambuilding or for tourists – you explore nearly all grape varietes, which are being produced in Slovakia.
Additional services:
Snack  (cheeses, olives, sausages, grapes) – 3.90 euros/person – ordering in advance
external catering
* The last  free wine tasting program (72 wines) starting at 16.00 in order to manage to taste them all in 100 minutes. 
*Voucher – available to buy for wine tasting or shoping wines, an ideal as a present 🙂
---